The Department of Science and Technology (DOST) urged both houses of Congress to pass measures that would modernize Republic Act No. 9236, or the Metrology Act of 2003.
Metrology, or the science of measurement, creates a "common understanding" of units that is essential not only in human activities like cooking and controlling appliance temperature but also in large-scale processes such as the production and manufacturing of products in the commercial industry.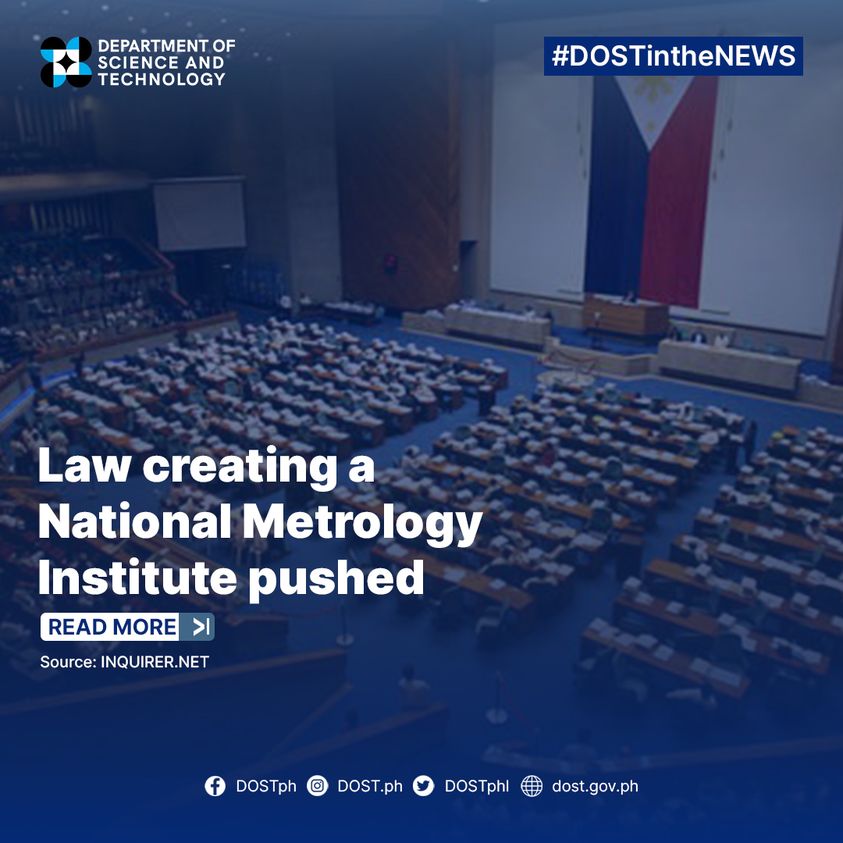 "Metrology affects the country's measurement capabilities, which helps the government provide domestic and international confidence in products and services, reduces technical challenges to trade exports and ensures the quality of imports,'' the DOST said in a news release on Aug. 10.
The DOST did not specify what needs to be modernized in the law, but the agency seeks to create a National Institute of Metrology, similar to those in other countries.
The metrology office in the Philippines is currently operating as a division or laboratory under the DOST-Industrial Technology and Development Institute.
—JANE BAUTISTA


Read more: https://newsinfo.inquirer.net/1646510/national-metrology-institute-pushed#ixzz7cGqi2S2t
Follow us: @inquirerdotnet on Twitter | inquirerdotnet on Facebook