Tired of "tahong" for lunch or dinner?
Researchers from the University of the Philippines Visayas (UPV) and the Department of Science and Technology (DOST) will have you know that those mussels are good not only as food but also for skin care.
In a study titled "Extraction and Utilization of Mussel Glycogen," the researchers from UPV and the DOST-Philippine Council for Agriculture, Aquatic and Natural Resources Research and Development (PCAARRD) used food-grade mussel glycogen extracts to develop cosmetic products like cream, ointment and soap.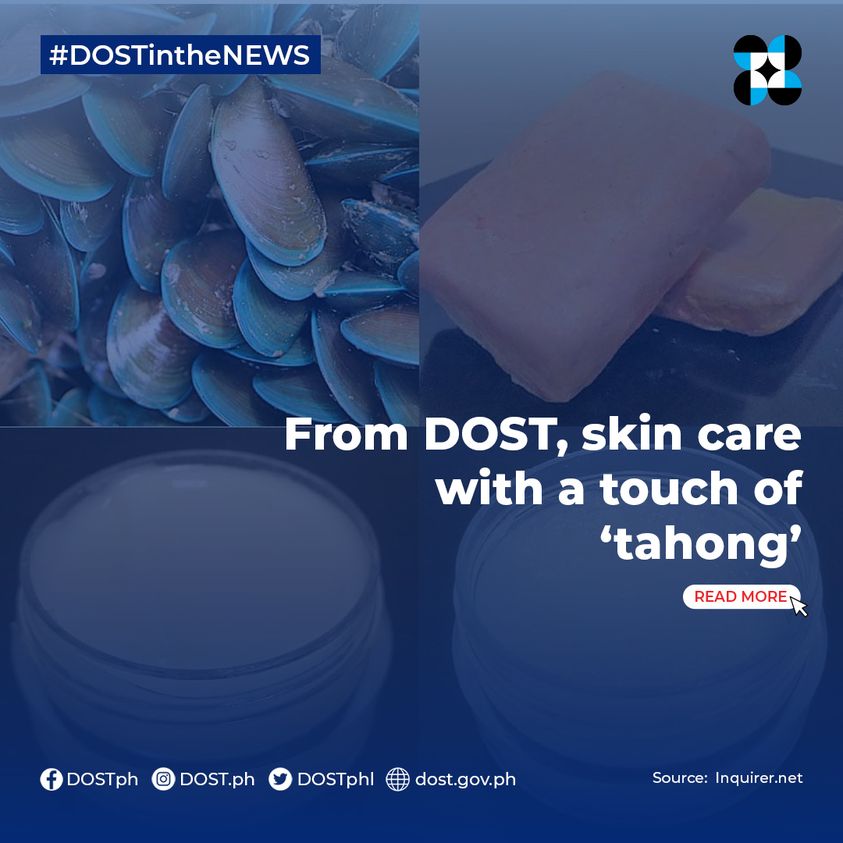 The Department of Science and Technology (DOST) Undersecretary for Research and Development Rowena Guevara said there has been an increase in funding for research and development projects in Mindanao.
"Nong dumating kami ng 2016, 75 to 80 percent ng R&D napupunta po sa NCR (National Capital Region), Calabarzon, at tyaka Central Luzon funding... Dati ang budget ng 14 other regions ay mga 15 to 20 percent lang, dito sa Nicer(Niche Centers in the Regions) ang budget ng other regions is 70 percent [including Mindanao], ang laki ng share niyo," Guevara said in an interview during the S4CP Summit Mindanao Cluster on May 27, 2022.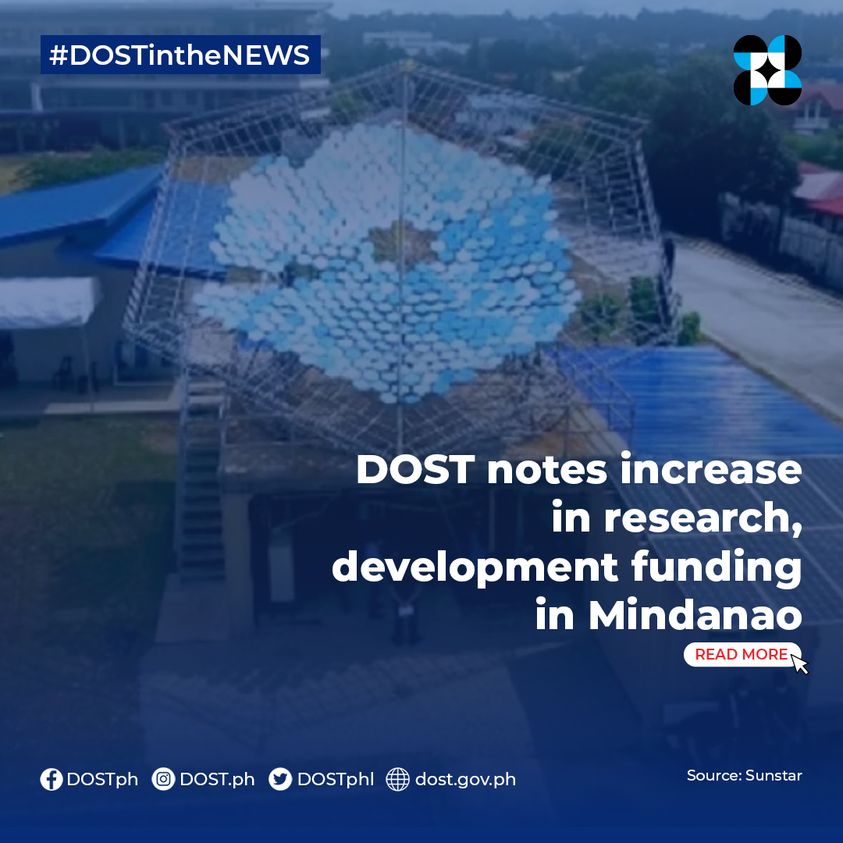 #DOSTintheNEWS

"Increasing food security and fortifying health through better nutrition is more essential now post-pandemic to bolster Filipinos' capacity to fight diseases and malnutrition is one of the key takeaways in the recent ITDI-MMHRDC webinar attended by scientists, public servants, and media. This is according to DOST Director IV and Scientist II Imelda Angeles-Agdeppa, PhD, in her opening presentation."
Did you know that there's an app being developed that would help Filipino bamboo farmers in marketing their products?
The Zamboanga Consortium for Health Research and Development (ZCHRD) conducted a Regional 3-Minute Pitch to Policymakers Competition which aims to nominate a participant that will represent the region for the Nationwide 3-Minute Pitch Qualifying Round to the 15th PNHRS Week. The consortium made a call for nomination to its member institution which was actively participated by the Jose Rizal Memorial State University and Zamboanga City Medical Center.